Guess Who Was Driving That Tireless Toyota Tacoma Chased Through San Angelo by the Law?
SAN ANGELO, TX — The man who led multiple law enforcement agencies on a vehicle chase through two counties, and almost a third, was booked into the Tom Green County Jail late Wednesday night.
Jail records show Alex Andrew Gryczewski was booked into jail at 10:20 p.m. on Schleicher County charges of evading arrest in a vehicle, failure to identify or giving false/fictitious name, and possession of drugs, Penalty Group 1 (likely meth) in a quantity of less than one gram.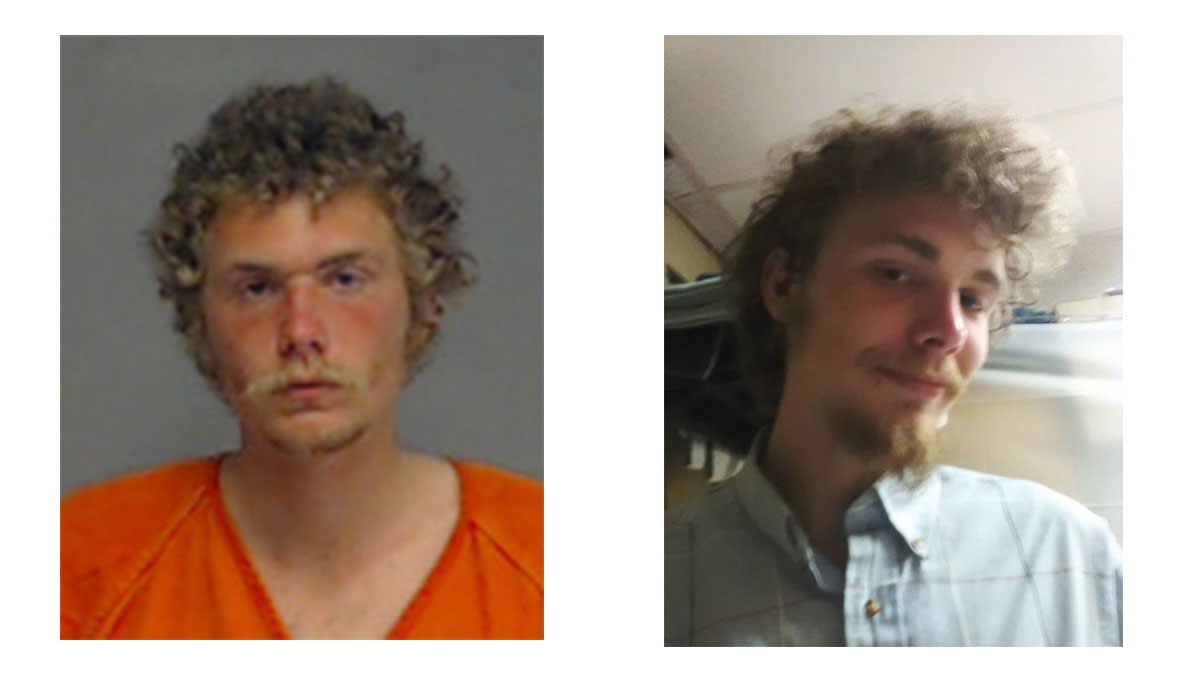 Above: Alex Andrew Gryczewski in the Tom Green County Jail (left), and right from his Facebook profile.
Gryczewski led Schleicher and Tom Green County Sheriff's Deputies, Texas DPS, and the San Angelo Police Department on chase starting near Eldorado to the Tom Green County-Coke County line north of Water Valley driving a black, late model Toyota Tacoma. According to radio traffic, Gryczewski, who may have reached speeds in excess of 85 mph, ran over road spikes placed there by law enforcement near Christoval, disintegrating his tires. He kept driving north on just the truck's rims, albeit at a much slower speed.
WATCH the chase:

Various law enforcement personnel blocked roadways left and right of Gryczewski's path, preventing him from leaving U.S. 87 as he barreled through the city northbound at 20-40 mph.
The trip at normal highway speeds would take over one hour, according to Google Maps. The chase came through San Angelo at 6:08 p.m. Wednesday up Bryant Blvd., which is also U.S. 87.
Once law enforcement finally disabled the vehicle north of Water Valley, an ambulance was called to the scene.
Sheriff David Jones deferred providing details, instead handing off the official statement about the incident to Schleicher County Sheriff David Doran whose office is leading the investigation. Doran will hopefully release more information Thursday morning.
Jail records show that Gryczewski is from Bradley, Illinois. Records show a $500 bond for the charge of failure to identify himself to law enforcement. There are no bond amounts set for drug possession or evading arrest in vehicle. His age is not listed.
Get more stories like this by
signing up for our daily newsletter, The LIVE! Daily
.